Kinesio Tape
Medical supply 5cmx5m waterproof good elasticity Kinesios Tape.
Widely used of the protection/ supporting / binding up in sports
Strong and reliable stickiness
Latex free, hypoallergenic
Contact Now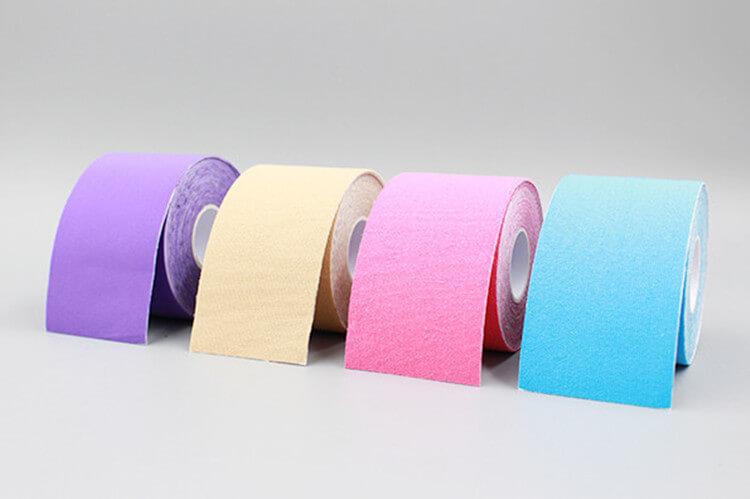 Applications of kinesiology tape
1, Sports protection: Widely used of the protection/ supporting / binding up in sports. Its main factions are to increase the support force, reinforce the joints, restrict the movement range of the joints / muscle effectively to prevent pulled muscle.
2, Muscle physiotherapy: Treament of sports injury, crutiate ligament injury, pulled muscle, shoulder and neck strain and joints sprain, increasing the space between subcutaneous tissue and sarolemma, helping lymph circulation, improving metabolism and the body's natural healing power, relieving soreness and swelling of muscle and traumatism.
Description
Material: cotton + spandex
Elasticity: 170%-180%
Glue: Medical acrylic glue,made in Japan,latex free
Package: simple package or single box
With ISO, CE, FDA certificates
Accept OEM/ODM
Color:
Key Features:
Adhesive with water wave pattern, breathable and waterproof
Stable adhesive and strong textile strength
Standard water wave
Supporting tapes for athletic Muscles
Assists lymphatic drainage by doctor
Activates the endogenous analgesic systems
Corrects joint problems in sports
Muscle recovery and injuey prevention for athletes
Improve circulation, promote healing, soft tissue relaxation.
Feedback